Today's thoughts are brought to you by........Dear Debt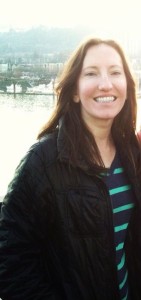 brokeGIRL rich wanted to know
- What do you recommend the first goal be for someone freshly out of debt?
After paying off debt, I think a logical next step is to use that extra money and max out your retirement and begin investing. You can do that through mutual funds, ETFs, stocks, and bonds. To make it easier, you can use a service like Betterment, which uses Modern Portfolio Theory to help rebalance your portfolio and does all the heavy lifting.
Budgetlovingmilitarywife asked
-How big of a nest egg will someone need today to retire at age 65 years? and 30 years from today?
That's a question that is tough to answer without knowing your current income and financial situation. First assess if you will need to prepare to live at your current lifestyle, or if you anticipate having a more expensive lifestyle down the line. Also, imagine where you want to live when you retire. Look at the cost of living. In addition, consider the cost of inflation as well. A standard rule of thumb is saving 8x your ending salary to prepare for retirement. Depending on your age, you'd probably have to save more in order to retire in 30 years. Start by playing around with retirement calculators to evaluate how much you will need in various scenarios.
Mrs. Frugalwoods
said- I'd ask how they've been most/least successful in their savings and frugality efforts. And, what they wish they hadn't spent time and energy on.
I've been most successful with savings through automation and targeted savings account. My least successful savings method was pinching pennies in certain ways, then spending more because it backfired. I wish earlier on I would have focused on earning more, rather than simply cutting back. At some point, there is only so much you can cut back.
Debt debs
wondered- Best financial decision / practice that they have done themselves? Worst financial decision / habit that they have done or that they've heard of (maybe they don't have anything that bad)?
My best financial decision has been saying no to credit card debt and saying yes to saving. I've been saving for years and it's helped me immensely. One of my worst financial decisions — purely related to finances — was going to a private college.
Jessica Harlow
- How much family finances info should you share with your kids, and when should you start?
I think keeping money conversations open can help educate and empower your kids. You don't need to tell them everything at first, but as time goes on, and they learn about money, you can show them real life examples using your income and spending. Start with financial foundations, and as they get older, share more info as you feel comfortable. Don't leave them in the dark though. Use your financial situation as a tool to educate them!
Sunday-How can financial independence be attained when income or earnings are not stable?
Very good question! Financial independence for those with unstable income can be tricky. I believe the only way to do so is by having a high savings rate on the income you do make — say 50% + and use that money to invest and work for you.
Thanks Melanie for sharing your insights with all of us. Please enjoy your virtual
may it bring you good fortune and luck. For all of Melanie's latest news and updates visit
http://deardebt.com/
This is the fourth interview in a 6 part series! Please come back next Monday for part three!
--------------------------------------------------------------------------------------------------
The Penny For Your Thoughts asks heroes, mentors, experts, and all around awesome people to share their knowledge, helpful tips, secrets, and more. Every other month we'll feature a new subject and interview based on your questions. Have someone you want to see featured, or questions you think we should ask? Email marthapreston888@yahoo.com
If you have a suggestion for the interview topic for May then please share your thoughts at

Ask Marty Anything